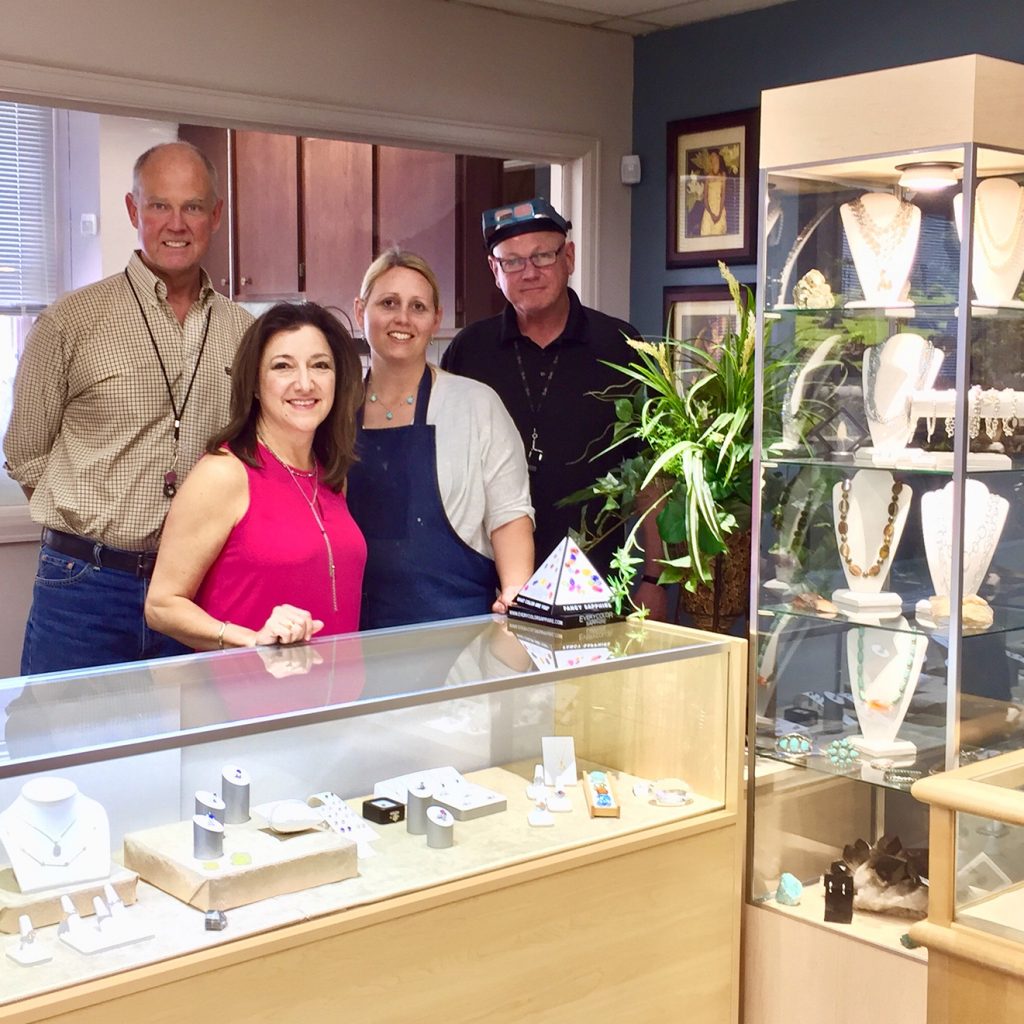 Welcome to
Musselman Jewelers
Musselman Jewelers is a native of Colorado, local jeweler and we have been at our present location for over 35 years.We strive to be your "Personal Jeweler" providing each of your customers incomparable quality, value pricing, personal service, knowledge and integrity to ensure your confidence and complete satisfaction. Your customer experience and happiness are what we care about most.
We use only the highest quality metals, have tremendous resources for certified diamonds, the highest quality of natural gemstones and work tirelessly to create original pieces of jewelry that capture the hearts of our clients. Whether creating an original piece, restoring a family heirloom, showcasing our jewelry collection or our estate collection, we aim to understand our clients' wants and needs, forging personalized relationships that help us find your perfect piece of jewelry every time.
Giving and receiving  jewelry is an act of love. We have been a part of thousands of love stories over the years and know better than anyone else that no two are the same. Your love story is unlike any other. Why would your jeweler be any different?
Sign Up for Our Mailing List for $20 Off Your 1st Purchase